'Totally Biased With W. Kamau Bell' Airs Thursdays at 11 p.m. ET on FX. 'BrandX With Russell Brand' Airs Thursdays at 11:30 p.m. ET on FX. 'The Late Late Show With Craig Ferguson' Airs weeknights at 12:35 p.m. ET on CBS. 'Late Night With Jimmy Fallon' Airs weeknights at 12:35 p.m. ET on NBC. 'Real Time With Bill Maher' Airs Friday nights at 11 p.m. ET on HBO.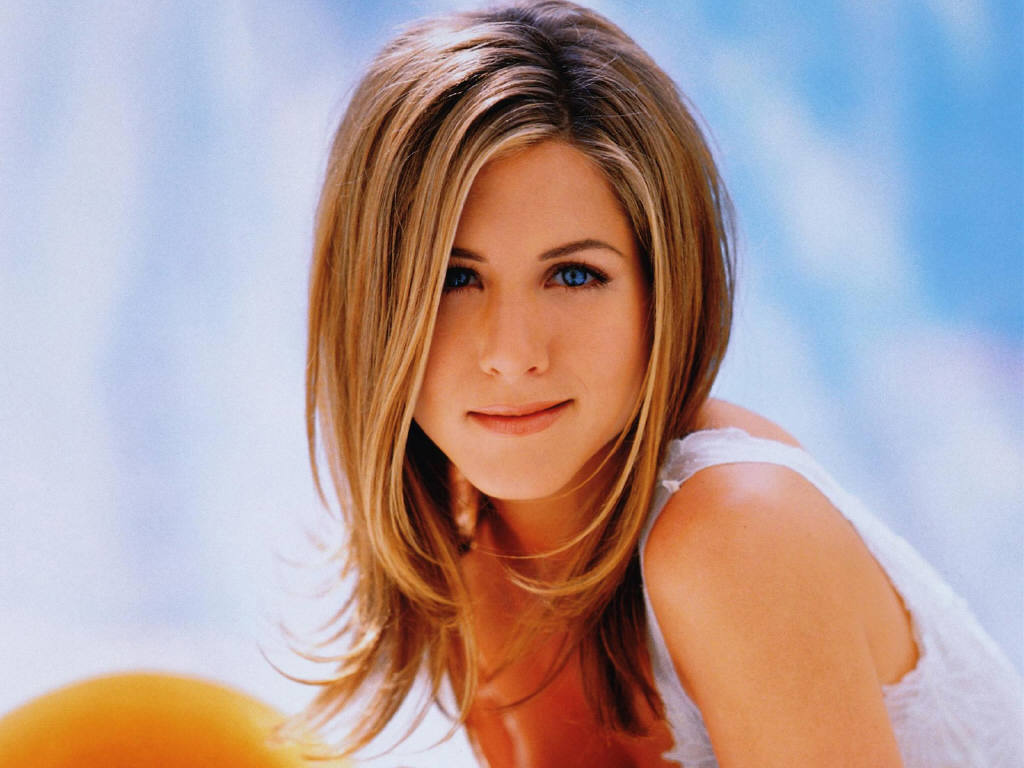 Looking lean: The 44-year-old showed off her long legs in a summer dress Something to prove, Justin? Theroux looked to be meticulously dressed as his fiancee was relaxed in easy-going summer wear Basking in the glow: Aniston looked content as she shopped for groceries Completing the star's getup was a pair of rubber thongs as she slung a black leather handbag over her left shoulder. And while Jen kept it casual, her fiance Justin took out all the stops in the fashion department as per usual. The hunky 42-year-old wore a jaunty hat propped to a dashing tilt on his perfectly coiffed dome for the shopping spree. Sharing the burden: Jennifer and Justin each carried a grocery bag, surely indicating they are both committed to equality in their relationship Packing it in: The two stars loaded the trunk in unison The nephew of highly regarded travel writer Paul Theroux seemed ready for a hipster adventure as he donned black leather combat boots and form-fitting denim trousers. Adorning his neck was a gold chain and pendant as he wore a super tight graphic T-shirt featuring a contradictory message 'Anarchy & Peace'. Completing the avid vegetarian's ensemble was a pair of dark aviator shades as he shared the burden of grocery carrying with his fit bride-to-be. Boys first: The We're The Millers star patiently waited her turn to load in the groceries Sprucing up: The nephew of travel writer Paul Theroux wore a jaunty hat for the outing In a recent interview, Jennifer revealed that she is in a happier place, thanks in large part to her new love life. 'Happiness is a choice,' she said, adding that she would have told her 30-year-old self to 'go to therapy.' Meanwhile, the actress has also recently admitted that preparations for her big day have been less than speedy, and a few months ago she revealed she had been too busy to even choose a wedding dress. Shaded: The happy couple both sported sunglasses as they headed into the market When asked if she had picked her gown at the premiere of her Lifetime movie Five earlier this year she said: 'No, no, no. I don't have a dress. I like to be very spontaneous.' A source told MailOnline the couple had been 'relaxed' about their wedding planning – as the Horrible Bosses actress has admitted that she is not actually looking forward to actually planning the affair. She said: '[It's] something that will probably come together at the last minute..:[Too much planning] might make me crazy!' Wrapping up: Justin locked up the back as Aniston headed to the passenger seat Jennifer and Justin were engaged last summer, and since then, fans have been high on anticipation for their nuptials.
Video – Jennifer Aniston's 'We're the Millers' red band trailer
Video – Jennifer Anistons We're the Millers red band trailer Video – Jennifer Anistons We're the Millers red band trailer This red band trailer of Jennifer Aniston s We're the Millers will have you in splits; no kidding. Not that the previous trailers and spots of the film werent funny, but this is the best We're the Millers video to date. The film centres on a pot dealer, played by Jason Sudeikis, who creates a fake family as a part of his plan to bring back a huge shipment of weed to the U.S. from Mexico. In the trailer, Will Poulter seems more than excited to meet his fake sister Emma Roberts, and hugs her tightly, unwilling to let her go. The trailer is full of laughable moments. When a patrolling officer stops the fake familys RV carrying the consignment, he offers to let them free only if he is bribed; by bribe he does not mean money, but pleasure. While Jason Sudeikis feels the easiest way out of this misery is to ask Jennifer Aniston to please him, the officer replies he prefers men; well, theres a reason why they say what goes around comes around. Jennifer Aniston also performs a hot and wet striptease after the family is caught by the Mexican drug lord they stole pot from. The slow-motion makes the strip even hotter, only if Anistons presence wasnt enough. BTW, while introducing us to the video, Jason Sudeikis and Jennifer Aniston dont shy away from using the F word and talking cheap… something we never mind.