What sext message? Liam Hemsworth , 26, reportedly sent actress January Jones , 35, a racy text behind fiancee Miley Cyrus back alleging he wanted bed the Mad Men starlet, according to an Us Weekly report. RELATED: LIAM HEMSWORTH, MILEY CYRUS ON THE ROCKS AFTER 'MORTIFYING' VMAS PERFORMANCE: REPORT However, a rep for the star has slammed the claim as completely false. "The story of Liam Hemsworth and January Jones is entirely fabricated by Us Weekly. There is no truth whatsoever to this tabloid fiction," Hemsworth's rep told E! News in a statement. Thumbs42/FAMEFLYNET/Thumbs42/FAMEFLYNET 'Mad Men' actress January Jones and Australian actor Liam Hemsworth jumped into the backseat of a waiting car and were chauffeured away outside L.A.'s Chateau Marmont on Feb. 24. PHOTOS: MILEY CYRUS' MOST ATTENTION-SEEKING MOMENTS The handsome Australian has reportedly been in touch with Jones since the two were linked together in late February of this year. Apparently, he and Jones got cozy at a pre-Oscars party at the Chateau Marmont in Los Angeles at the time, and were even photographed leaving the party together in the same car. This latest scandal comes off the heels of Cyrus' risque VMAs performance followed by the video release for her latest single, "Wrecking Ball," where she goes completely nude.
Miley Cyrus, Kanye West collaboration on 'Black Skinhead' is true, says producer Mike WiLL Made It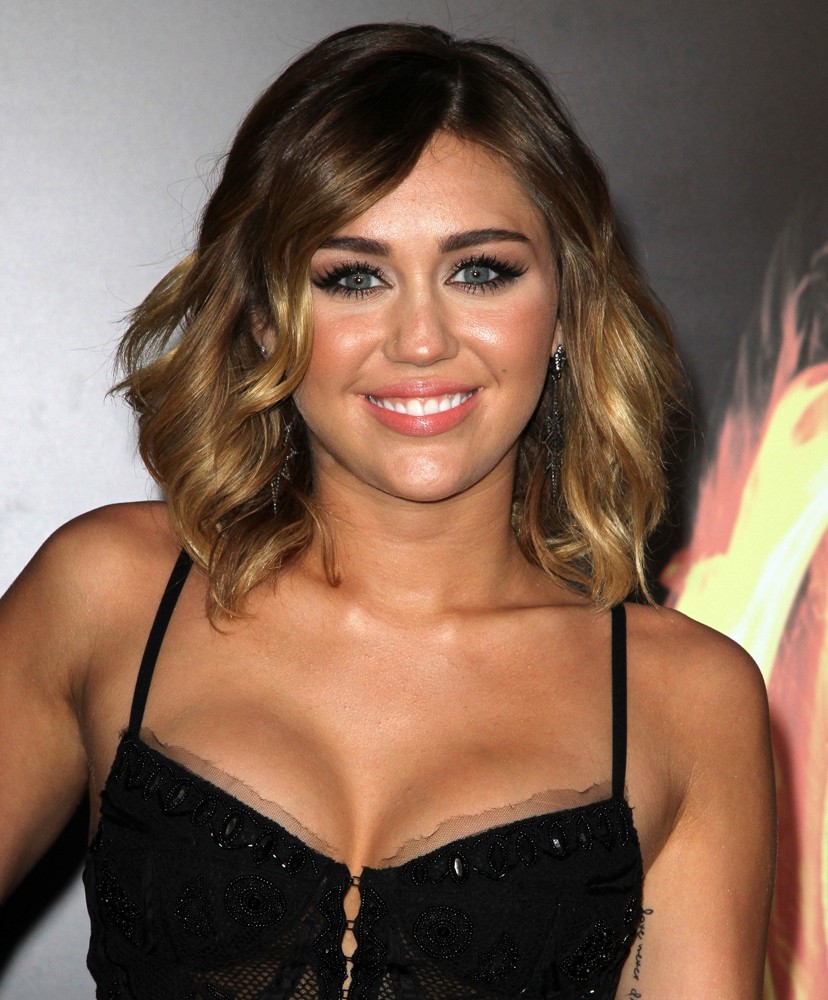 By Zayda Rivera / NEW YORK DAILY NEWS Thursday, September 12, 2013, 2:31 PM Comment AFP/Getty Images/ WireImage Miley Cyrus left the VMAs early to hit the recording studio with Kanye West for the remix of Black Skinhead. Its sounding crazy too, producer Mike WiLL Made It. Related Stories Miley Cyrus' VMAs performance 'could not have gone better,' says manager Miley Cyrus is tapping into her hip-hop side. The 20-year-old singer reportedly snuck out of the VMAs early to hit the recording studio with Kanye West , and now We Cant Stop producer Mike WiLL Made It has confirmed the collaboration. We went to the studio with Kanye, so we went right back to work, he told MTVs RapFix Live . We watched the VMAs a little bit, but we went straight to the studio. The duo was said to be working on a remix for Wests lead single from his Yeezus album, Black Skinhead, which Mike WiLL also confirmed. PHOTOS: SEXIEST STAGE OUTFITS OF ALL TIME We are working on that. Its about done, he told host Sway Calloway. Were just touching the beat up a little bit. Its about done; its about there. Its sounding crazy too. Whats even crazier is what Cyrus could potentially add to the 36-year-old rappers song, which already includes lyrics like They see a black man with a white woman/ At the top floor they gone come to kill King Kong/ Middle America packed in/ Came to see me in my black skin. One can only wonder whether she is singing on the remix or rapping, as she recently dropped a verse on Mike WiLLs track 23. Cyrus new album, BANGERZ, due Oct. 4, also features several hip-hop artists, like Big Sean, French Montana, Ludacris, and Nelly.